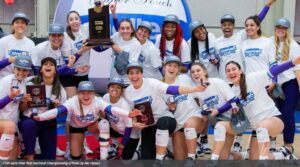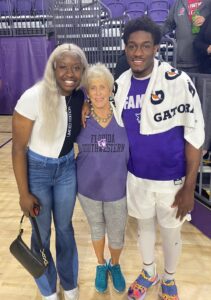 Athletic Excellence
Excellence and winning have been part of the strategy ever since the 2016 rebirth of athletics at FSW. The FSW student-athletes have exceeded expectations in the classroom and in athletic competition. No NJCAA Athletic Department has been more dominant than Florida SouthWestern in the seven years since the school brought Athletics back to the college. FSW teams have claimed 18 Conference Championships in the 7 years and 12 times, the Bucs have represented the state of Florida in the NJCAA National Tournament. The pinnacle was reached in 2021 when the FSW Softball team claimed the school's first NJCAA National Championship and they backed it up again in 2022, becoming the second team in 30 years to repeat as National Champions.
It isn't just the NJCAA level that the Bucs are excelling in though, as over 130 FSW student-athletes have signed to play at the NCAA Division I level.  Former Bucs are spread out all over the country in every Power 5 Conference from coast to coast while playing at schools such as Alabama, Georgia, Syracuse, Maryland, Florida State, Arizona, and Kansas. FSW players are also well represented in the professional ranks, as more Buccaneer Baseball players were drafted in the 2021 Major League Baseball draft than any other junior college in the country.  In the past three years, six Bucs have signed contracts with MLB teams with that number expected to increase in this year's draft. Also, former Buccaneer Keon Ellis will enter the NBA Draft in June of 2022 and is expected to be selected in the late first to early second round.
FSW student-athletes have been standouts not only on the court and the diamond, but also in the classroom where they have won numerous team and individual awards for their studies. FSW is one of just two two-year schools nationwide to have had a CoSIDA Academic All-American® in each of the past three years and has had five student-athletes receive the ultimate academic honor during that span. In 2021, Alyssa O'Donnell made history when she became the first FSW student-athlete to be named the CoSIDA Academic All-America® Team Member of the Year, an award honoring the country's top performer. Most recently, Fiona Baker from FSW Volleyball and Sterre den Duijn from FSW Softball also received this honorable distinction in 2022.
Golfers – we invite you to support athletics by sponsoring or playing in FSW's 6th Annual Golf Classic!
Go Bucs!